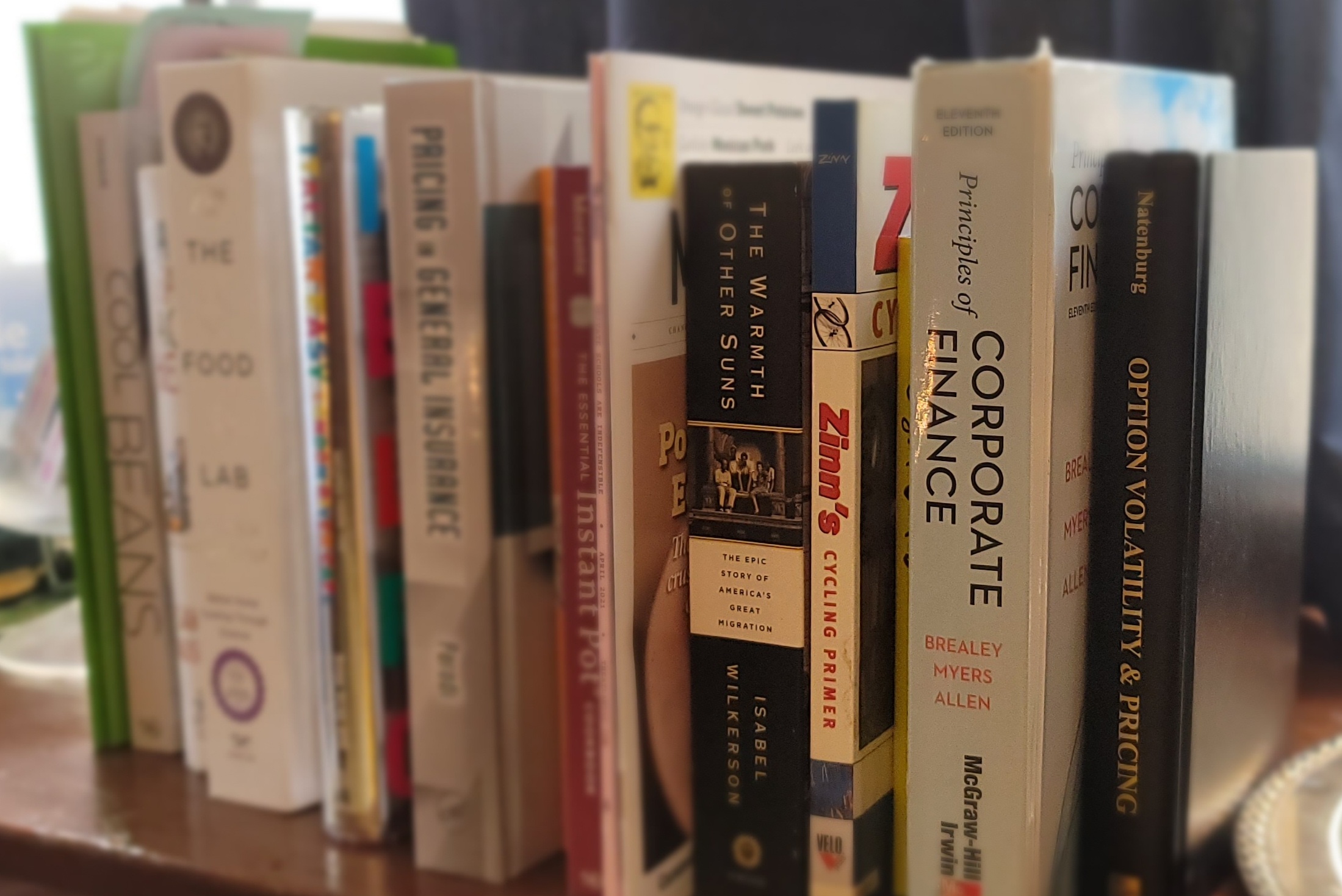 I'll continue to add books here throughout the year
Principles of Corporate Finance (Richard A. Brealey, Stewart C. Myers, Franklin Allen) This tome was much more engaging and humorous than I anticipated (an admittedly low bar). I have a much better sense for questions like "What does cost of capital mean?" or "When is adding debt to a company useful?".

Inside Job: The Looting of America's Savings and Loans. Investigative reporting and detailed drama make this read like a John Grisham legal thriller.