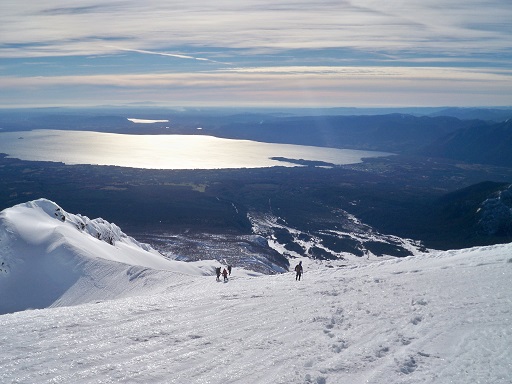 Over a long a weekend, a friend and I traveled to Pucon, a popular tourist destination. It was a great trip, and I really recommend it to anyone who goes to Chile. Link to Trip Advisor
We mainly used the lonely planet guide book, to structure the trip, with the following itinerary:
Day 0:
Leave Santiago and take overnight bus to Pucon. We got dropped off at 4am in a terminal in a different city, we hung around and asked each bus si 'va a Pucon'! It was stressful but everything worked out OK.

Fall asleep on the bus…
Day 1:
We arrived in Pucon early in the morning and walked around on a path near the lake.

Checked into ecole, a hostel. I was happy with the accomodations

Reserved a next day trip up Volcano Villaricca

Checked out bikes and rode all the way to Lago Caburga

Very tired, rode back, ate dinner at the supermarket and collapsed
Day 2:
Woke up early and embarked on our tour up Villarica. Still one of the best experiences of my life. After a car ride to the base of the mountain, and a short explanation of gear (ice pick included!) we started the ascent. The volcano is very steep, so we went up doing switchbacks. It took about 6 hours to reach the top, afterwhich one of our companions revealed that he had carried a 6-pack of beer!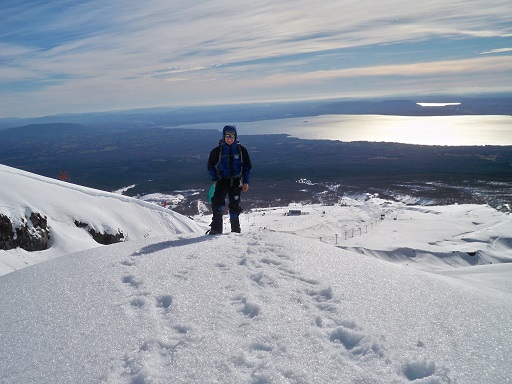 At the summit
The most incredible part was the descent. We took out plastic trays that we had carried up, and slid down the mountain. It was very fast.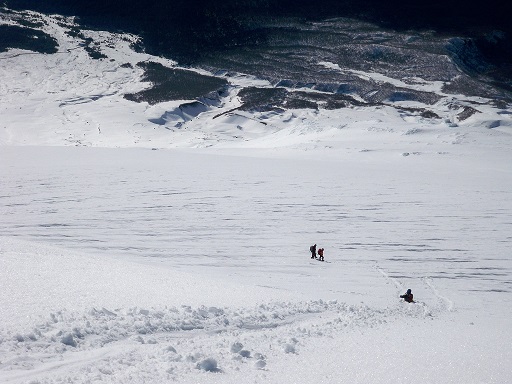 The descent
By the time we finished the descent, it was getting dark. We had some bread for dinner, walked around town, and called it a day.
Day 3:
Again, we woke up early and took a local bus to huerquehue parque nacional (Beautiful Google Images), a beautiful national park on the outskirts of town.

After spending the day there, we headed back to Pucon (Careful, only a couple of buses a day. The driver on the way there in the morning will have info about the departure time).

Quickly grabbed dinner, and jumped on the bus back to Santiago!